Pesto Chicken
Grilled chicken, pesto glaze and garlic aoili with spinach and marinated tomatoes, served on pressed sourdough bread.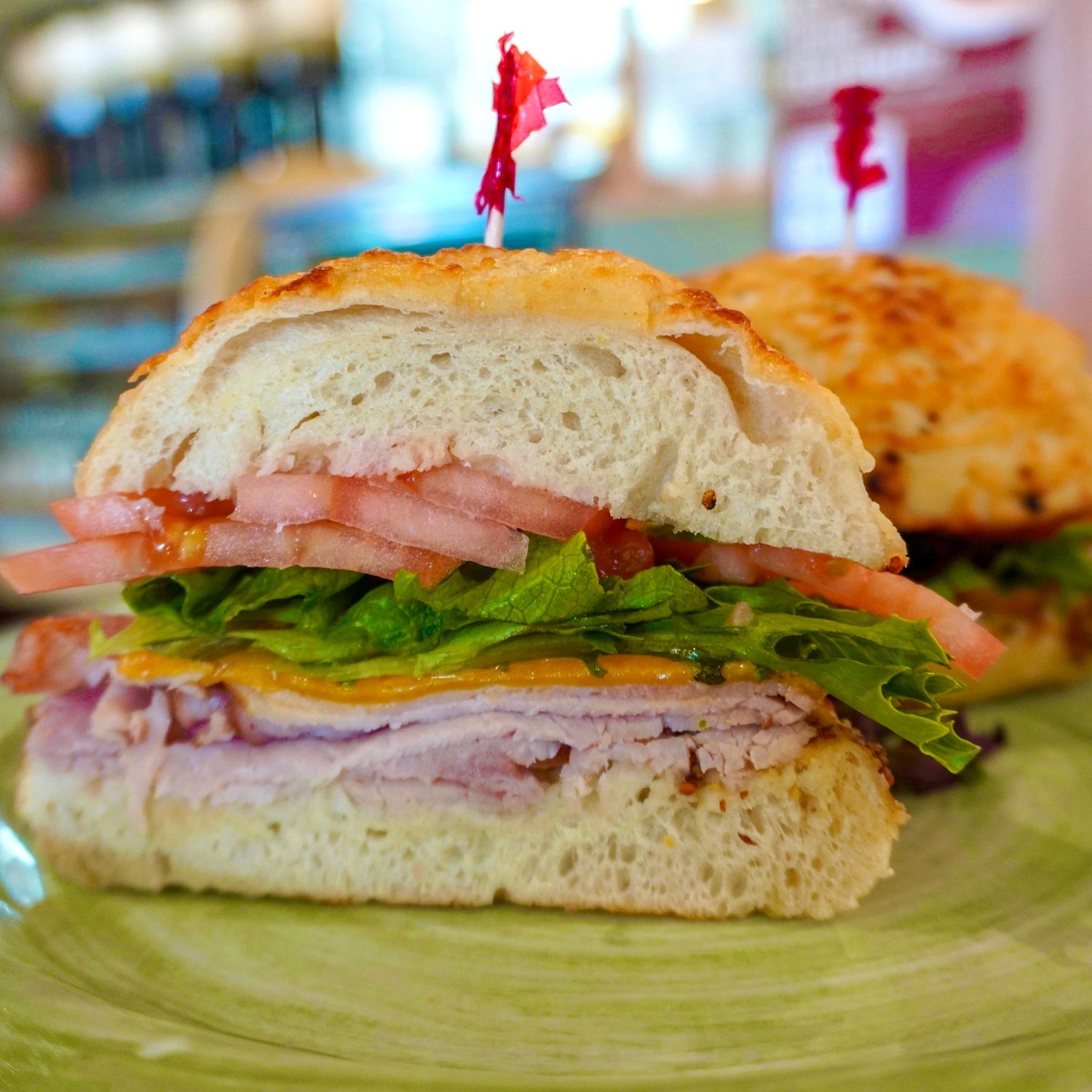 Sunday @ Grandma's
Applewood ham, sharp cheddar and maple mustard, lettuce and tomato, served on asiago focaccia.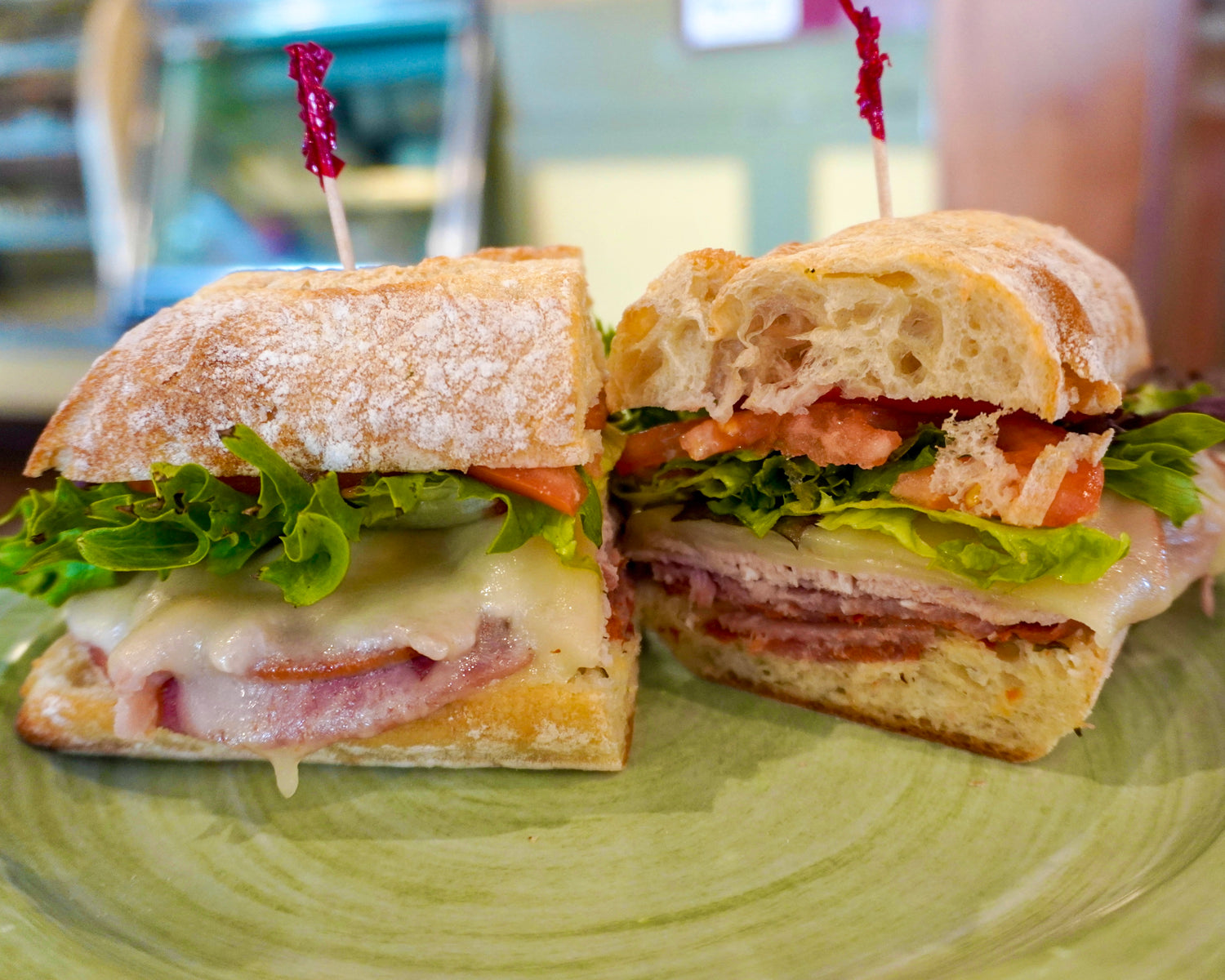 The Meadville Classic
A Palate original. Fresh baked telera sub, spicy vinaigrette, salami, capicola, pepperoni and ham. Topped off with shaved provolone, lettuce and tomato.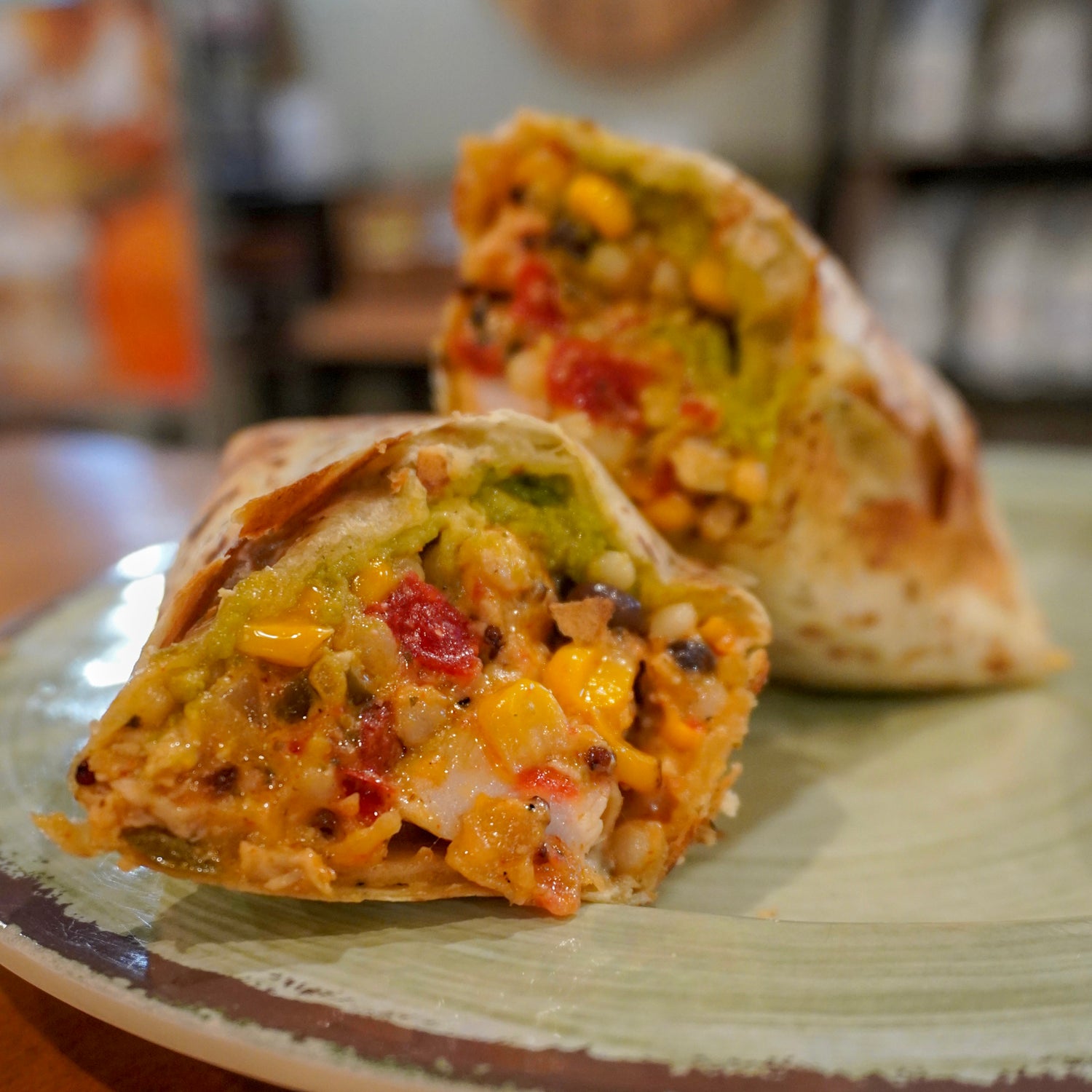 Southwest Chicken Wrap
Char grilled chicken, corn and black bean, feathered cheddar and monteray, fresh tomatoes and crisp tortilla crisps, rolled in a fresh wrap and served with spicy ranch.
Ultimate Cheese
Double buttered grilled sourdough with feathered white cheddar, swiss, provolone and gruyere cheese. Trust us, it will be your new favorite!
Thanksgiving Club
A Palate favorite! Tukery breast, bacon, swiss with lettuce and tomato. Served on multi wheat with cranberry mayo.
The Cut Above
Tender cut beef, caramelized onion, cheddar, with greens and tomato, served on traditional baguette with balsamic mustard.
The Veg Out
Fresh marinated vegetables, baby greens with fresh herbed hummus on organic sprouted bread.
West Coast Bird
Fresh turkey, sliced avocado, marinated tomatoes and fresh mozzarella on sprouted bread. Served with sweet vidalia vinaigrette.
Straight Up Chicken Salad
Lightly dressed, served on roasted garlic naan bread with lettuce and tomato.
All sandwiches have the ability to be made Gluten Free for a charge.