Simply Salad
Baby greens, fresh vegetables, egg and croutons.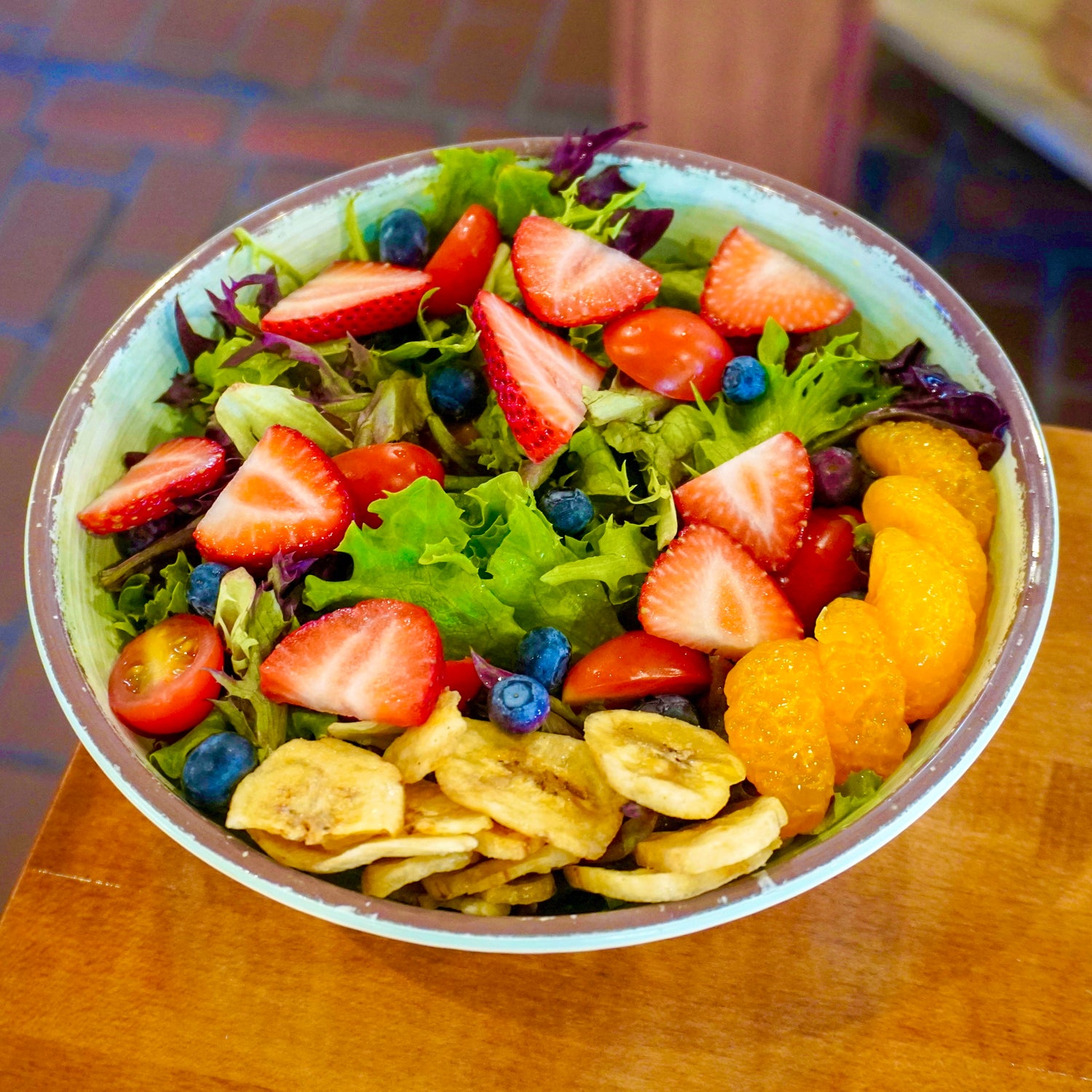 Berries & More - SEASONAL
A blend of crisp greens and fresh baby herbs, topped with straweberries, blueberries and oranges. Mixed in with grape tomatoes, banana chips and drizzled with raspberry lime vinaigrette. Make it even beter by adding grilled chicken.
A Chefs Palate
Traditional chef with smoked ham, roasted turkey, swiss and cheddar, fresh vegetables, egg, pan seared pancetta and croutons.
Asian Flair
Ginger grilled chicken and soba noodles with fresh julienne of vegetables, served with Korean BBQ vinaigrette.
The Californian
Blend of baby greens, quinoa, fresh avocado, roasted corn and black beans, served with sun dried tomato vinaigrette.
Grains and Greens
A super food mix of fresh greens and healthy nuts and seeds, tossed together with fresh tomato, grapes and cucumbers, served with honey balsamic.
Off The Grill - SEASONAL
Start with a crisp blend of baby greens and fresh herbs. Topped with fire grilled peaches and char grilled chicken. Fresh cucumbers, carrots, olives and quinoa. Dressed with honey poppy seed dressing.
Add chicken to any salad for $2
Dressings Include
Raspberry Walnut, Vadalia Onion, Caesar, Italian, Balsamic, Lemon Poppy, Korean BBQ, Sundried Tomato, Ranch